Licensed Dog and Cat Cremations
For personalized and convenient cremation options, call Linn County Pet Crematorium at 319-560-4041
Private cremations starting at $150
Shared Cremations starting at $65
Paw Prints Available
In home and veterinarian pick ups available
Available 24 hours a day days, nights and weekends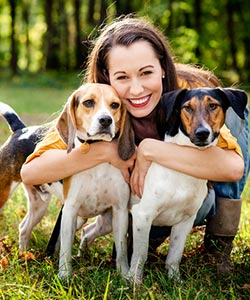 When you have lost a pet, consider pet cremation in Cedar Rapids, IA. This service provides you with the peace of mind that you take your pet home with you for a private farewell. Offering a variety of options, including dog and cat cremations in Cedar Rapids and Center Point, IA, Linn County Pet Crematorium is a full-service crematorium with caring and experienced employees who understand the pain of losing a furry friend. We personalize our service to your needs and will ease you through the difficult process of losing a pet, from pickup to delivery. Contact us today; our services include:
Pet cremations: Losing a pet is a heartbreaking affair and can be made even more difficult when we must part with them forever at our local veterinary office. Our company provides personalized cat and dog cremations in Cedar Rapids IA, so you can choose your pet's final resting place and say goodbye to them privately.
Pickup and drop-off: Our company is committed to easing the difficulty of losing your pet by providing helpful pickup and drop-off services. We will provide pickup for cat or dog cremations in Cedar Rapids IA, and can deliver them back to you.
Pet urns: We carry a collection of tasteful and refined urns for your special pet. With a variety of styles and designs to choose from, you can find an urn that best fits the personality and spirit of your furry friend.
Pawprints: Your pet's little paws might have tracked mud into your house or jumped up on you when you were all dressed up, but, after your pet is gone, you'd give anything to see their prints again. We can create paw prints of your pet so that you have them to remember forever.